Primetake Ltd. Launch New Bird Scaring Brand Coupled with New Market Leading Product
Primetake are proud to officially announce the launch of their new brand 'Bird Scaring by Primetake' in the early stages of 2016. Alongside this, Primetake are also launching a new world class bird scaring product – Icarus 12G™.
The separation from the core brand comes as a logical step to create a divide between Primetake's Law Enforcement and Military products and their Bird Scaring product portfolio. The new brand is a bid to offer bird scaring customers an improved and increasingly focused product portfolio, whilst also delivering dedicated and relevant communications.
The launch of 'Bird Scaring by Primetake' has no effect on the core Primetake brand and products and will run as normal.
'Bird Scaring by Primetake' New Website
In support of the new brand, a new dedicated website has been developed which can be found at the following address: [www.birdscaring.primetake.com]. The site is now fully launched and is acting as a platform for the bird scaring brand to differentiate itself from the Primetake Law Enforcement and Military products. The site showcases the full portfolio of Bird Scaring products such as Signal Pistols and 12 Gauge cartridges along with their corresponding data sheets. www.birdscaring.primetake.com  also hosts key information regarding Bird Scaring by Primetake's key partners, case studies, news updates and announcements. The core Primetake website remains unaffected by this and can still be found at the same address.

New Bird Scaring Cartridge – Icarus 12G™
In conjunction with the new brand, Primetake have taken the opportunity to launch their highest performing bird scaring cartridge yet – Icarus 12G™. The cartridge boasts an array of world class performance characteristics, most notably an exceptional range of 115m ± 10m. With its impressive performance and many advantages (see below), the Icarus 12G™ raises the bar in the market for 12 gauge bird scaring cartridges and equips bird control users with an extremely effective, cost effective tool.
Icarus 12G™
Exceptional range of 115m ± 10m
Cleaner burning energetics reducing weapon fouling
Cleaner burning energetics reducing smoke inhalation to user
Maintains FOD reduction
Greater pyrotechnic content for maximising report generation
High levels of visible trace
REACH compliant energetics'
Designed for use with Primetake supplied Signal Pistols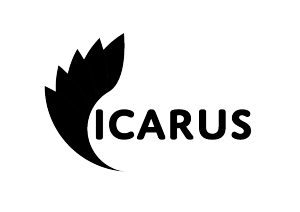 For more information on Primetake's new brand or product please visit the website or contact us.